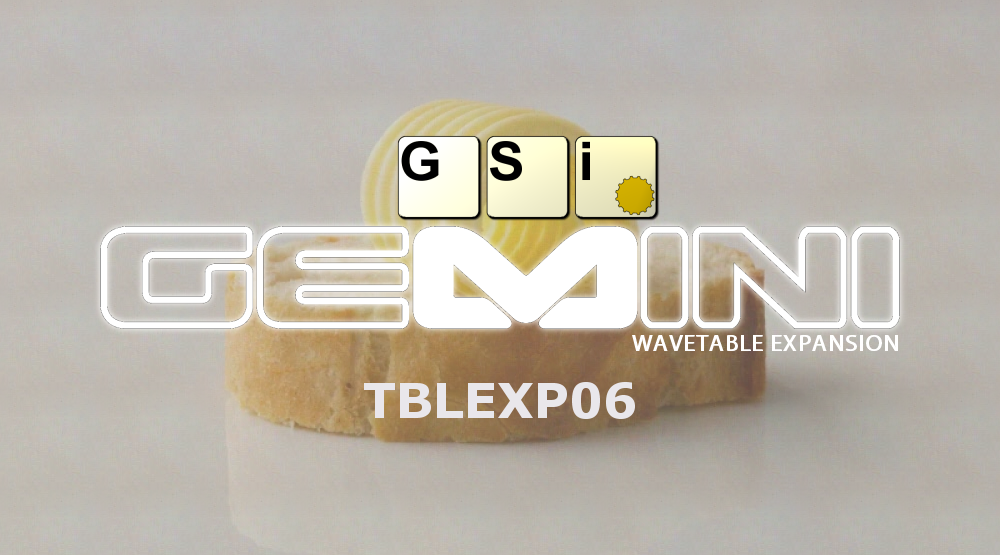 This free wavetable expansion for the GSi Gemini features sample sets provided by contributor
Mr. Steven Haugereid
.
List of samples:
Celeste
Clock Bell
Crystal Pad
Electric Guitar
Epic Pad
Fat Brass
Gospel Bell
Kalimba
Koto
Marimba
Monsoon
Music Box
Nylon Guitar
Octave Brass
Pot Covers
Sitar
Star Theme
Steel Pan
Super Saw
Synth Gamelan
Zither
Some important copyright notes provided by Mr. Haugereid:
1. Celeste samples supplied with permission by Alexander Sparf.
2. Zither samples supplied with permission by Theo Nap.

No presets are provided with this expansion. Select an Init preset from the PRESETS page, then go the SELECT SOUND page, click the GSP-01 Sample Player box and scroll down until you find the new sample sets, select the one you wish to play, then add effects at your taste. Finally, get back to the PRESET page, give your preset a new name and a brief description, then click STORE.

File last updated: September 15, 2022