GSi
VariSpeed
is a new plugin that GSi offers free of charge to everybody (Windows, macOS and Linux). It's a simulation of the WEM Copicat IC-400 Belt Drive VariSpeed model, the first tape echo machine made by WEM with a DC capstan motor capable of changing speed, thus varying the delay time. GSi VariSpeed replicates the hardware instrument "as is" with all its pros and cons, without any additional feature except the fact that it is digital and MIDI-controllable. This can be considered as the second chapter of a tribute to the genius of Mr. Charlie Watkins that GSi began back in 2008 with the release of the freeware "WatKat", which was a simulation of the "Custom Copicat".
SYSTEM REQUIREMENTS
VariSpeed is available in the following formats:
– for Windows: VST2 x64, VST3 x64, Standalone x64
– for OSX: VST2 x64, VST3 x64, Audio Unit x64, Standalone x64
– for Linux: VST2 x64, VST3 x64, Standalone x64
Windows:
– any Windows computer Windows 7 x64 or higher
– ASIO compatible sound card for low latency performance
OSX:
– OSX version 10.11 or greater
Linux:
- The current build was compiled and tested on Ubuntu Studio 20.04.1 (glibc 2.29 required)
iPadOS:
- Min. version: 9.3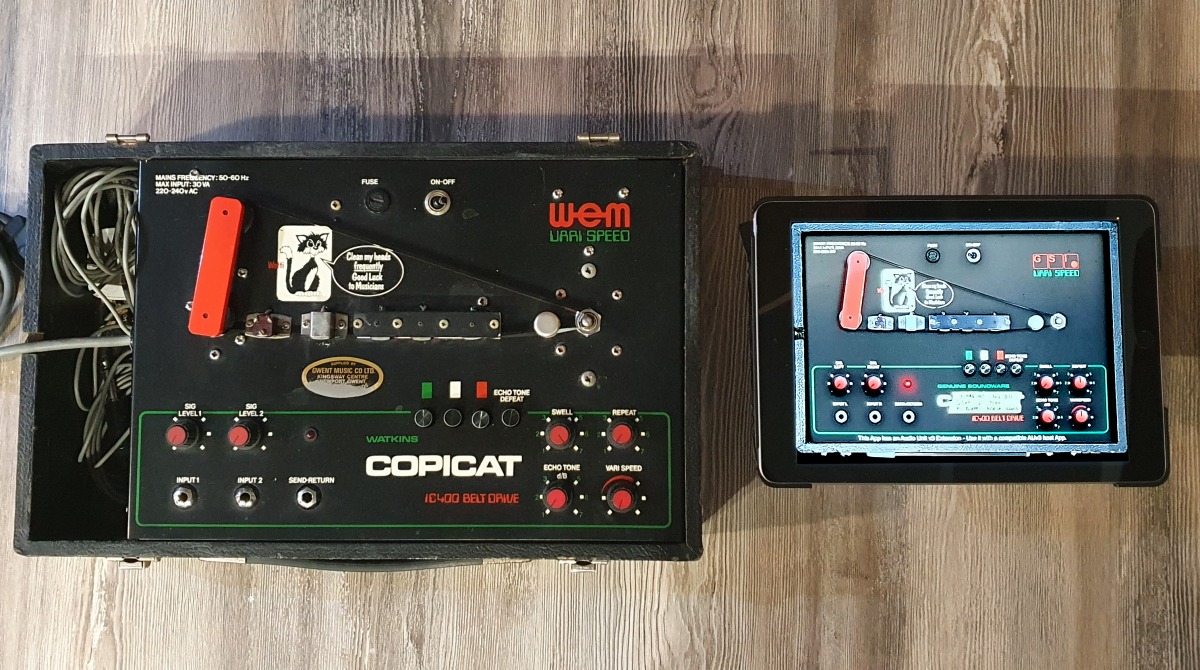 Demo with synthesizer in a song.
THIS PLUGIN IS NOT ADWARE
Please note: This plugin (only desktop versions) might show a news feed every once in a while with useful information about GSi products (new products, offers, updates, etc.). This page can be deliberately opened by clicking the "i" of the GSi logo and will only work if an internet connection is available. The same page can be reached at this link on this same website. No ads from 3rd parties! An internet connection is recommended but not required. The plugin keeps working if no internet connection is detected. Only when the promo page is shown, some technical information about your computer system is collected, please see details in this Q&A.
DISCLAIMER ABOUT THE LINUX VERSION
We wish to make clear that the Linux version is experimental, it's been tested by a restricted number of people before being released but we cannot guarantee that it works on any Linux machine, there could be dependencies that need to be installed in order to run it. Also, while this plugin is freeware, it's not open source. The linux version is supplied as raw binaries for the Standalone, the VST2 and the VST3 formats; the plugin files must be moved manually to the correct locations in order to be scanned and loaded by the host programs. The Standalone executable might be seen as a "shared library" so a simple double click on its icon could not be effective. In this case, it has to be launched from the console.