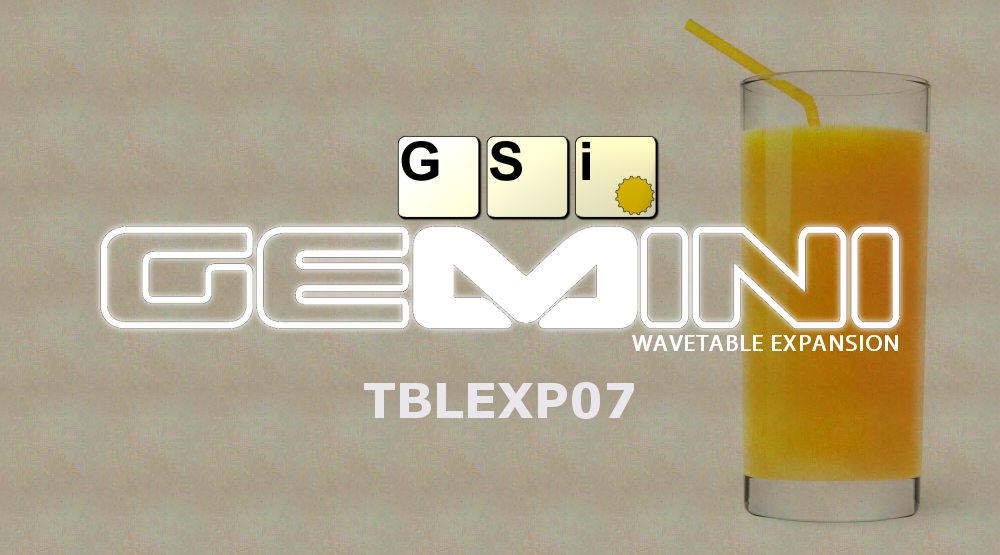 This free wavetable expansion for the GSi Gemini features sample sets provided by contributor
Mr. James Anderson
.
CONTRIBUTED SAMPLE SETS
Attack Pad
Cinematic Pad
Techno Pad
Finger Bass
Slap Bass
LA Combo
MKS Combo
MKS CP
MKS EP2
OTHER SAMPLE SETS
MKS AP1*
MKS EP1*
Orch Strings Divisi
Orch Strings Tutti
* Same samples featured in the Crumar Seventeen.
No presets are provided with this expansion. Select an Init preset from the PRESETS page, then go the SELECT SOUND page, click the GSP-01 Sample Player box and scroll down until you find the new sample sets, select the one you wish to play, then add effects at your taste. Finally, get back to the PRESET page, give your preset a new name and a brief description, then click STORE.

File last updated: November 10, 2022