| | |
| --- | --- |
| | |
| | |
| --- | --- |
| Gemini - Dual DSP Sound Module | v. 1.48 |


Gemini Features:

2 independent DSP Processors
15 Synthesis Engines
11 effect generators for each DSP
128 Presets
Custom MIDI map
Balanced outputs
2x16 Back-lit LC Display with encoder and buttons for quick preset recall
Two parallel DIN-5 MIDI inputs
Class-Compliant USB-Midi port
USB Host port accepts Class-Compliant USB-MIDI devices
Editor application for Windows, Mac, iOS and Android
Volume potentiometer
Output level selection
Headphone output
Optional external Wi-Fi antenna allows client connection to the built-in editor web-app

NEW in 2022 model:

8 GB Free memory for sample expansions
(RACK ONLY) Internal universal PSU accepts 100~240 VAC range
Two USB Type-A "System" ports (one on the front, one on the back)


Click image to view the gallery.
Get the Editor App for your preferred platform:



15 Synthesis types:

Click the links for more details...
The GSi Gemini features 11 effect processors for each DSP, the effect chain is fixed but is well structured in order to cover any possible necessity. It features:

Click the links for more details...
---
Get the free sampleset expansions: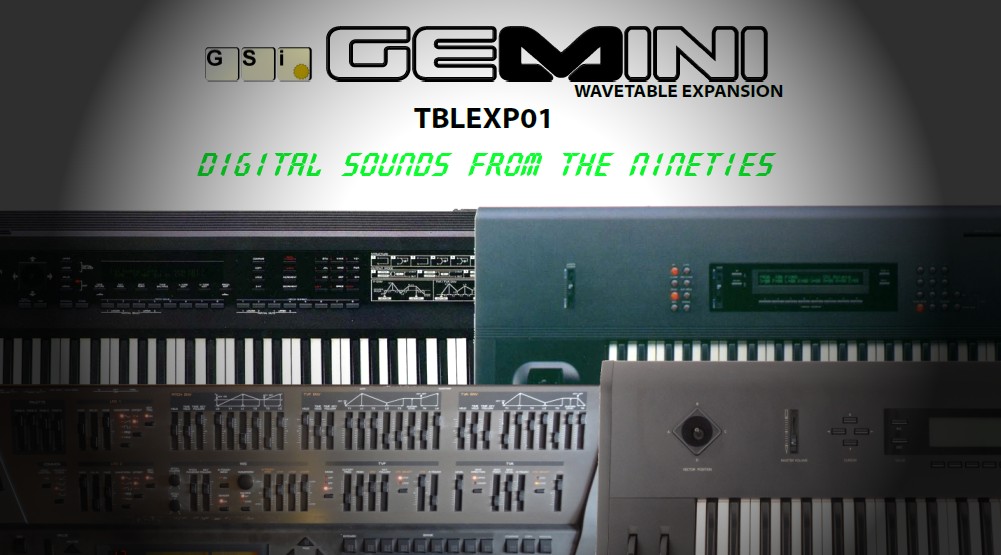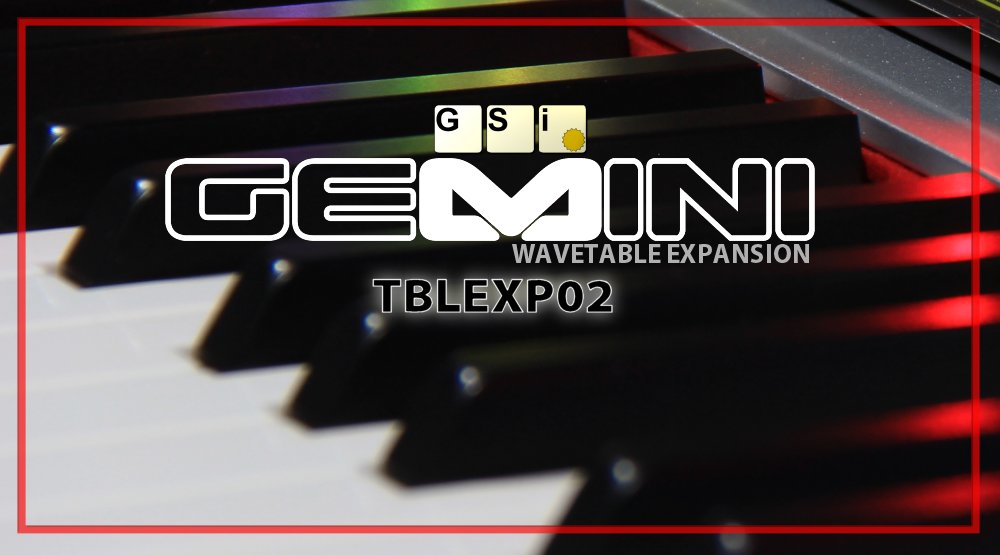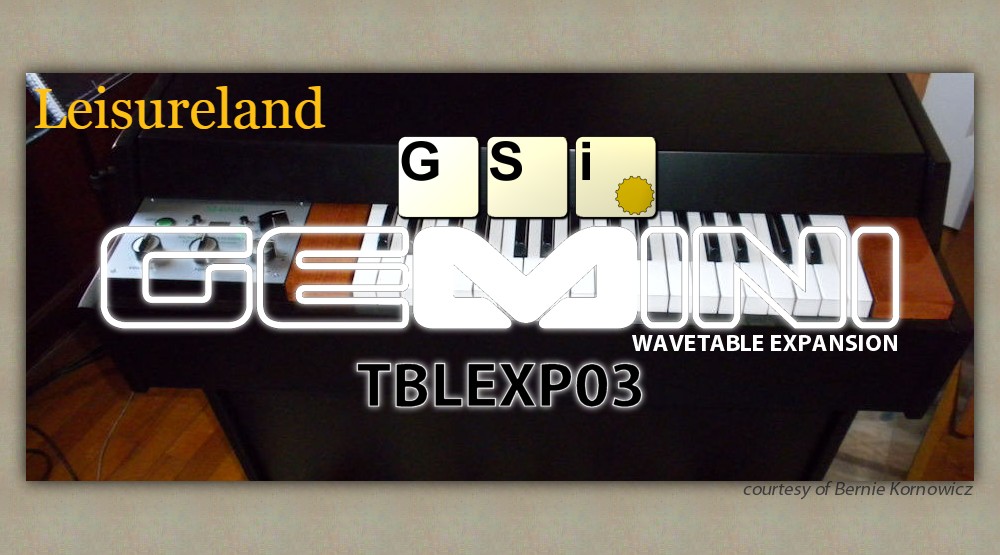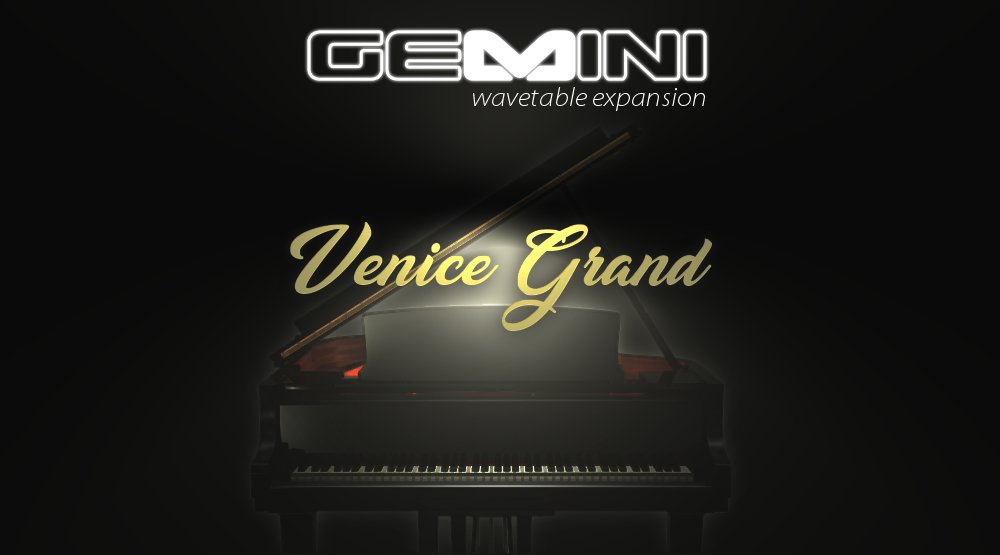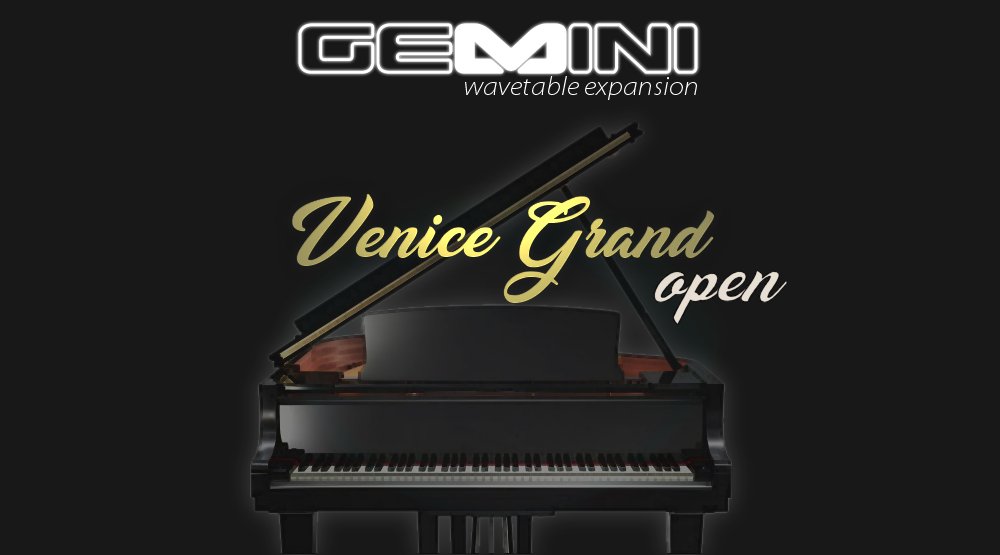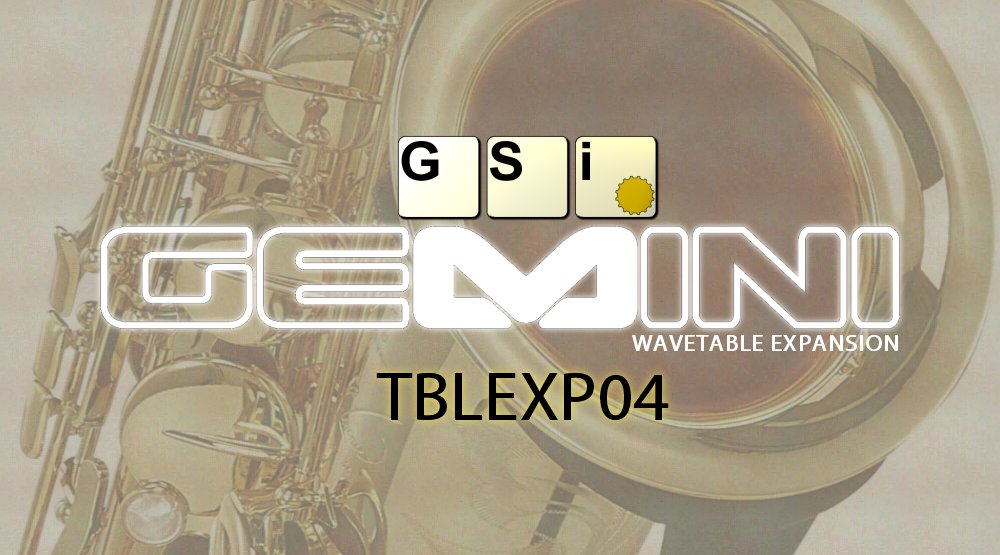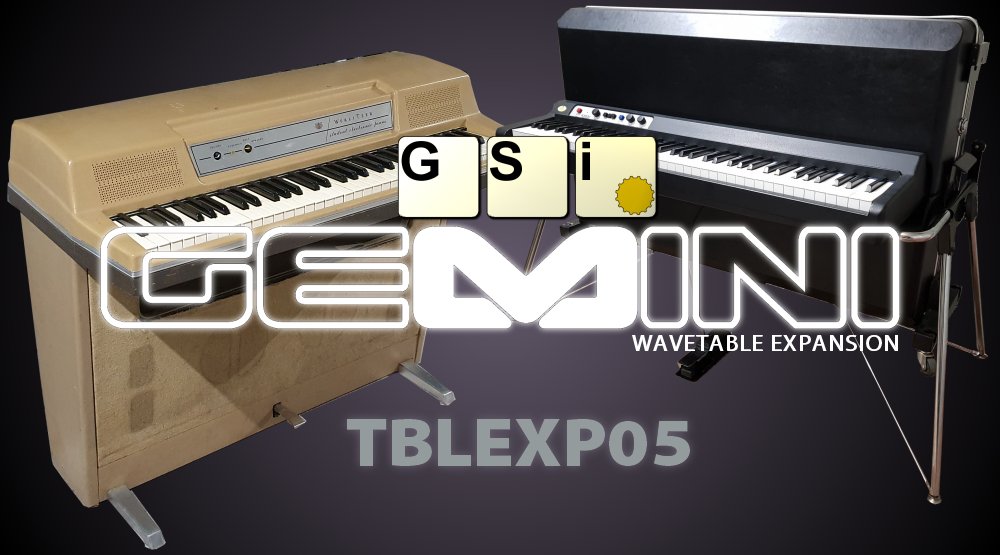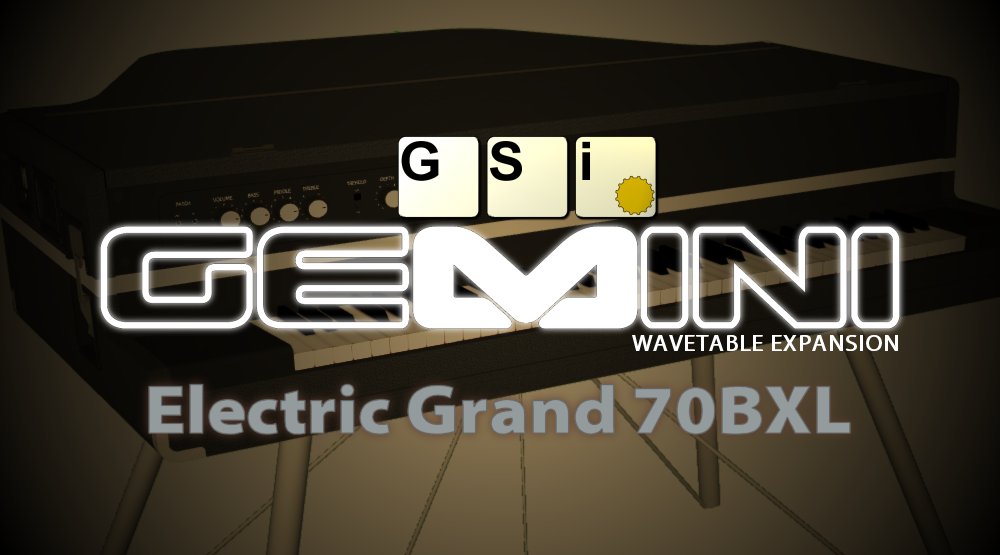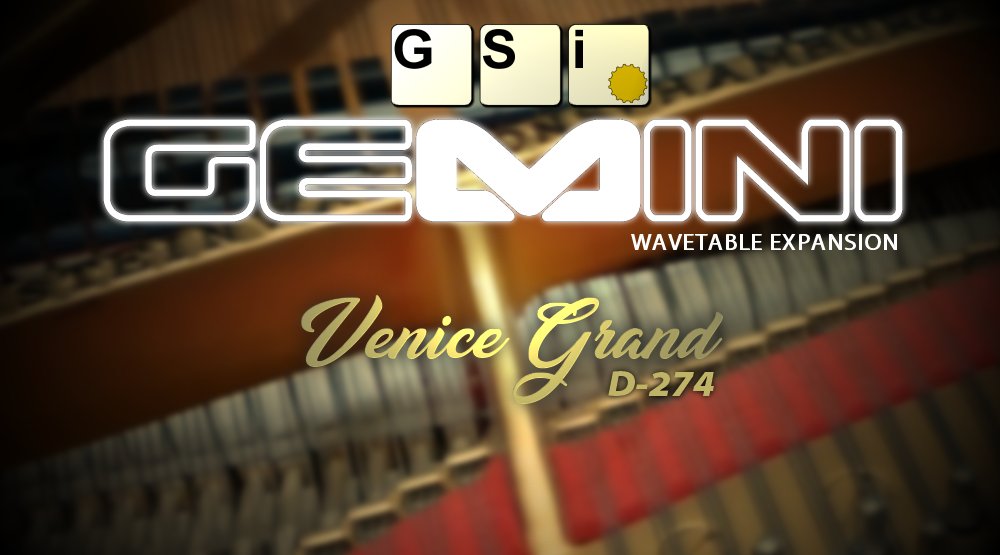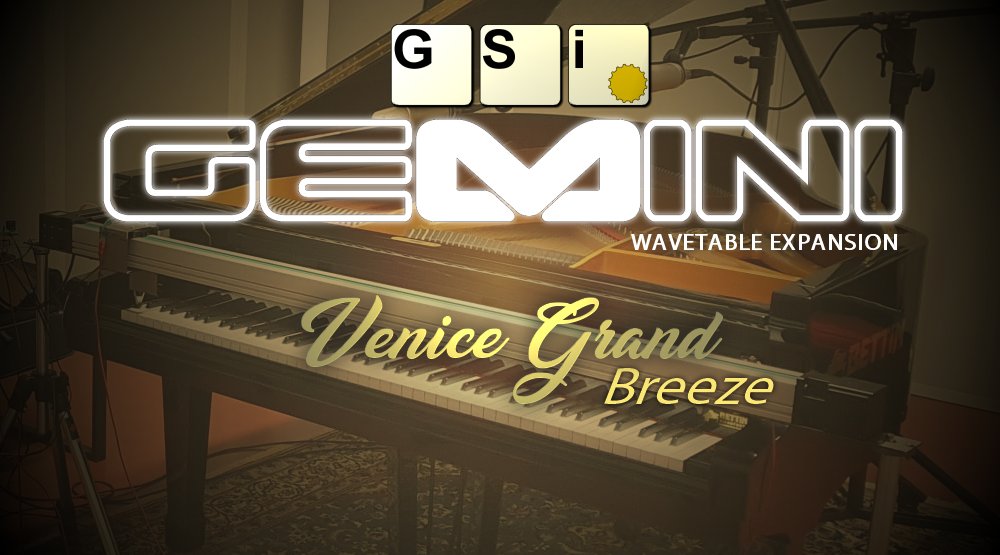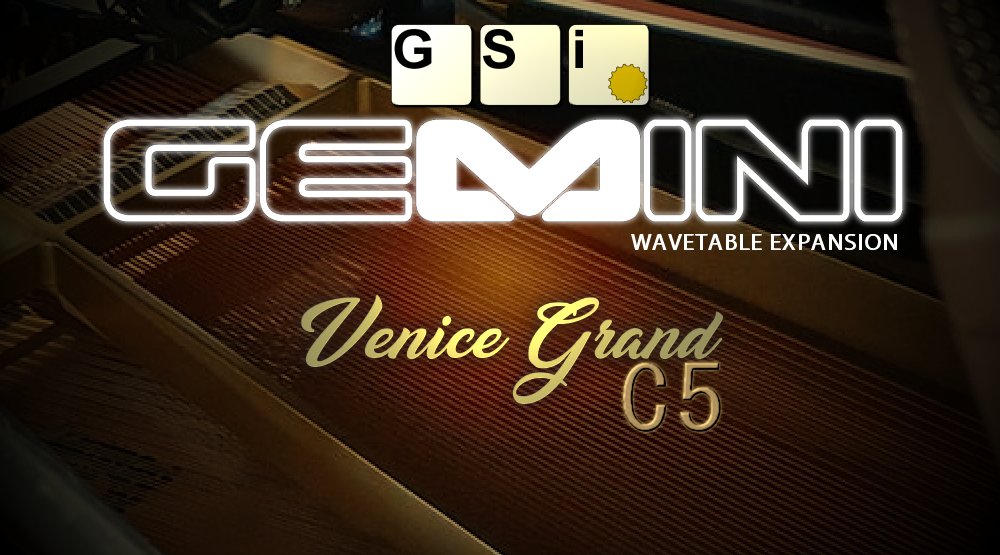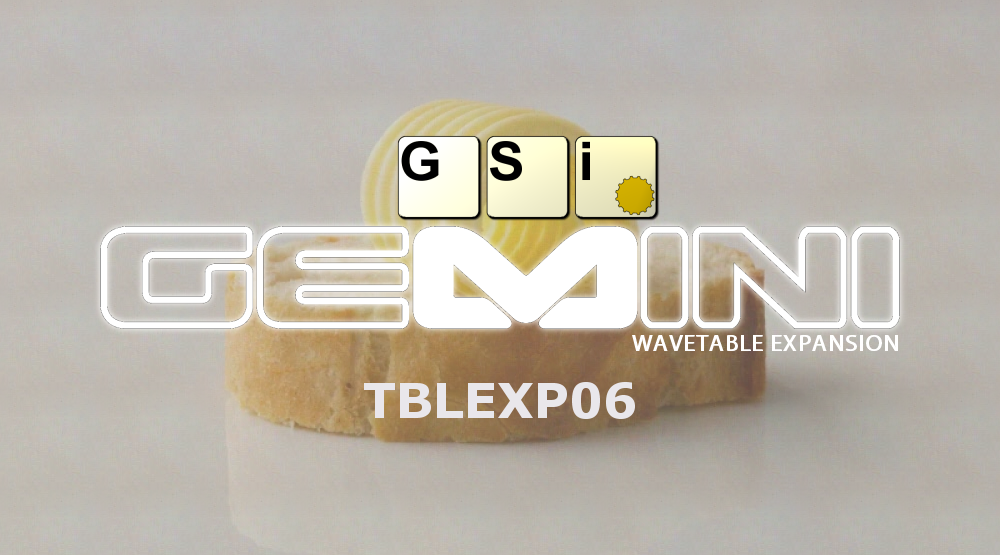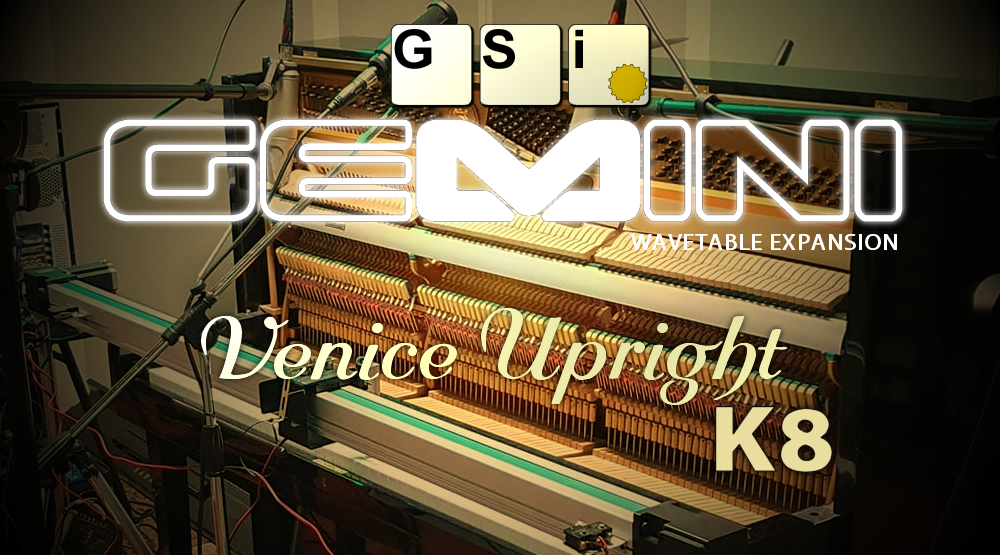 ---

Please note: as of September 2020, the Gemini Expansion format for DMC-122 has been discontinued. Gemini Desktop and Rack format are still being manufactured.

Specifications are subject to change without notice.



Some frequently asked questions related to this product:
- I'm trying to connect to my Gemini with an iPad but it keeps saying that the password is incorrect.

Show only: Windows macOS Linux MP3 PDF ZIP Instruments Effects Hardware


Gemini - Dual DSP Sound Module
Gemini - Electric Grand 70BXL - 220,49 Mb
Gemini - Factory preset bank - 1,32 Mb
Gemini - Firmware version 1.48 - 10,30 Mb
Gemini - Manual Addendum n.1: integration with DMC-122 - 477 Kb
Gemini - Release notes - 11 Kb
Gemini - TBLEXP01 Free Wavetable Expansion - 113,83 Mb
Gemini - TBLEXP02 Piano Wavetable Expansion - 166,19 Mb
Gemini - TBLEXP03 Mellotron Wavetable Expansion - 215,33 Mb
Gemini - TBLEXP04 Saxophones - 99,89 Mb
Gemini - TBLEXP05 Electric Pianos & Harpsichord - 217,53 Mb
Gemini - TBLEXP06 Bread and butter - 235,60 Mb
Gemini - User's Manual (english) - 574 Kb
Gemini - Venice Grand Breeze - 135,28 Mb
Gemini - Venice Grand C5 - 250,53 Mb
Gemini - Venice Grand D-274 - 248,53 Mb
Gemini - Venice Grand OPEN Wavetable Expansion - 191,65 Mb
Gemini - Venice Grand Wavetable Expansion - 207,20 Mb
Gemini - Venice Upright K8 - 116,35 Mb
Gemini Editor - MacOS - v.1.1.2 - 4,11 Mb
Gemini Editor - Windows - v.1.1.2 - 3,10 Mb
GSi Midi USB multi-client Windows driver v.2.0.0.0 - 3,85 Mb
Two example DMC-122 SetUps for controlling Gemini - 2 Kb
DMC-122
Gemini
5x5
GenuineSoundsVol1
VB3m
VB3-II
Electrorchestra
Krill
ECHO-B2
GS-201mk2
TimeVerb-X
EQuity
VariSpeed
EasyConvolver
SITE INFORMATION

Copyright ©
GSi Genuine Soundware and Instruments
VAT.ID: IT04790400263
About
Credits
Privacy
GSi Hardware is manufactured and marketed by V.M.Connection - Italy

All trademarks mentioned in this document belong to their respective owners.



OUR HARDWARE PRODUCTS:

OUR SOFTWARE PRODUCTS:

LEARN MORE ABOUT WHAT WE DO:

Read the F.A.Q.